Bukittinggi Indonesia: The best Destination for Your Vacation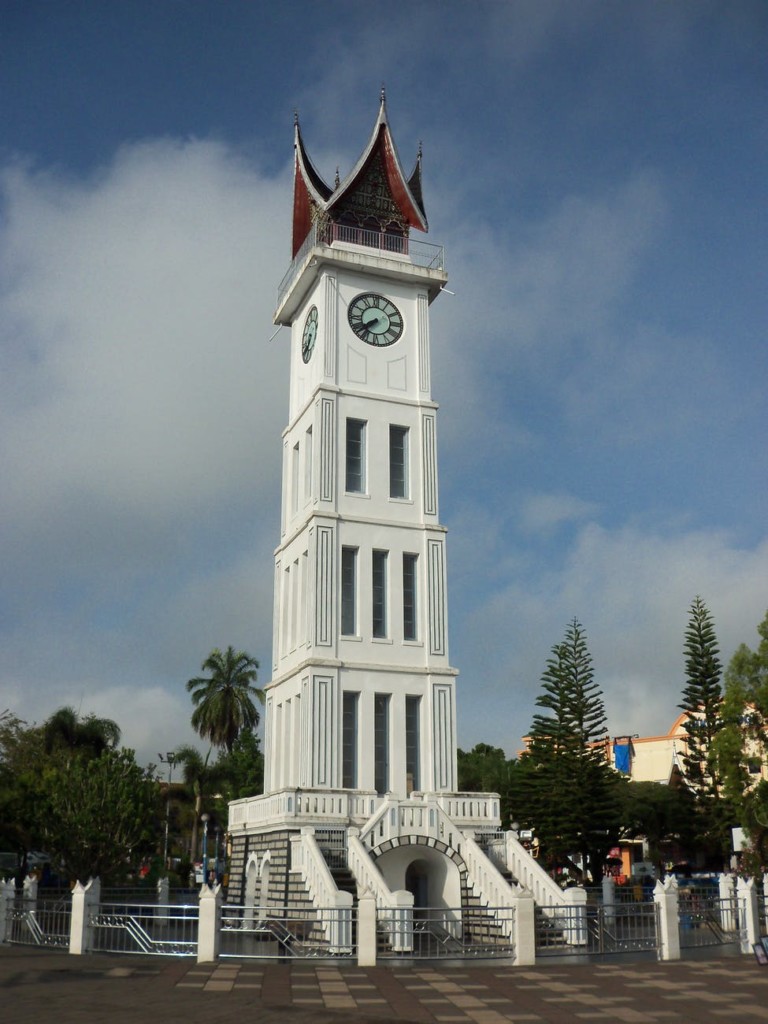 It never goes wrong to choose West Sumatera as your next trip destination. There are many cities with beautiful landscape. Besides, the province has wonderful culture. Of Course it will give you more insight about Indonesia. Among the cities that are worth your visit, Bukittinggi Indonesia is the second largest city in West Sumatera. There, you can witness how the land of Minangkabau has been bestowed.
Literally, Bukittinggi means high hill. The city got its name as it is situated 930 m above sea level. The city that is 90 km away of Padang has cool climate. It will give you pleasant atmosphere to appreciate the locality. Aside from its nice weather, the city of Bukittinggi offers a number of best spots to visit. If you are planning to visit Bukittinggi, be sure to have these places on your itinerary!
Wonderful Places to Go in Bukittinggi Indonesia
As with the other cities in West Sumatera, the main attractions in and around Bukittinggi are so many. Those are include breathtaking natural scenery, and historical buildings. There is also a local culture you can enjoy.
There are some sites that become the icon of the city. It gives you ultimate satisfaction when visiting those places. Let's get to know more about wonderful places to go in Bukittinggi and check this out!
1.Ngarai Sianok, the icon of Bukittinggi Indonesia
Ngarai Sianok or also known as Sianok Canyon offers amazing natural landscape of Bukittinggi. If you are keen of hunting scenic view, Ngarai Sianok is the best place to visit.
The canyon is 15 km long and 100 m deep, giving you ultimately different experience when exploring it. You can do canoeing or kayaking and see how wonderful the canyon from the other perspective.
Ngarai Sianok is home to endemic flora and fauna. During your exploration along the canyon, you may find the notorious Rafflesia Arnoldi or unique faunas such as wild hogs, leopard, or siamang. It has been clear that Ngarai Sianok is a destination you should have on the itinerary.
2. Anai Valley Waterfall
Another popular place in Bukittinggi is Anai Valley or Lembah Anai. You can go through the road to witness the hidden natural beauty. As you explore the valley, you will find a medium-sized waterfall. You can take a closer look at this waterfall and enjoy its freshness.
In fact, there are three waterfalls in the area. The other two are in the forest so that you need to track to find them. If you want some additional adventures, you may try to find those waterfalls. Come and let's make some memories.
3. Maninjau Lake
Maninjau Lake is a popular tourist destination around Bukittinggi Indonesia. The lake is 30 km away from Bukittinggi. You can reach it using motorcycle or public transportation.
You can rent a bike and ride by yourself for a challenging experience. Once you arrive, your effort will be paid off as Maninjau Lake offers breathtaking scenery of lake and lush hills.
There are many things to do in and around Maninjau Lake. You can take a stroll and feel the pleasing atmosphere. Or else, you can rent a fishing rod and go fishing with the local people. More importantly, taste the local food known as Rinuak which is made of local fish that cannot be found in any other place else.
4. Jam Gadang Landmark of Bukittinggi Indonesia
If you are in Bukittinggi, make time to visit the most iconic landmark in the city. Jam Gadang or the Great Clock is situated at the center of the city. The tower that looks sturdy is well-preserved by local government.
It makes no surprise that Jam Gadang is able to attract thousands to millions of visitors each year. In fact, the local people was not the one that build that historical building. But the Queen of Netherlands has built the extraordinary building.
According to history, the clock tower was a gift from the Queen to mayor Rook maker. It uses a unique machine that was imported from Rotterdam. There are only two clocks using the machine, another one is Big Ben.
As time went by, Jam Gadang received several changes in structure especially for its roofs that represent the local wisdom of Minangkabau culture.
5. Fort De Kock
Fort De Kock is another historical building to visit while you are in Bukittinggi. Situated only a kilometer away from the center of the city, Fort De Kock becomes a popular destination especially during holiday. Captain Bouer built this Fort to protect the surrounding villages during the Padri War.
However, the fort that you see today is not the original buildings. Due to some reasons, the original buildings have gone, leaving the fortification mound that is located in a park. Aside from giving you information about the historical story, Fort De Kock offers a scenic view of Bukittinggi city.
6. Pasar Atas and Pasar Bawah
When you are visiting Jam Gadang, you will spot a traditional market named Pasar Atas and Pasar Bawah. Due to its strategic location, these markets often receives a lot of tourists each year. You can find many things in the market, such as handicrafts, souvenirs, snacks, fresh fruit, and traditional fruits.
If you love to swarm with the local people, heading for these market is the best decision. Therefore, you can observe the local people or even interact with them. You will become the center of attention when passing through the market.
7. Rumah Gadang Baanjuang
Witnessing the traditional house of West Sumatera makes your trip more memorable. Actually, Rumah Gadang Baanjuang is a museum built with traditional architecture. The inspiration came from Minangkabau House. Besides, it has the iconic bull-horned rooftops that make it more beautiful.
In this museum, you can find many collections with a number of categories. Those are ranging from numismatic, ethnographic, to preserved animals. You can also find peculiar things in this building. Such as two-headed water buffaloes or two-faced goat.
Bukittinggi Indonesia is undoubtedly an amazing trip destination that presents a variety of attractions. You can see mesmerizing natural landscape. Besides, you can visit historical building. It's because you get to know more about the city's history. If Bali and Lombok are too common for you, Bukittinggi becomes a great alternative. So you can create a memorable journey.