Interesting Places in Padang Indonesia: Must-Visit Places!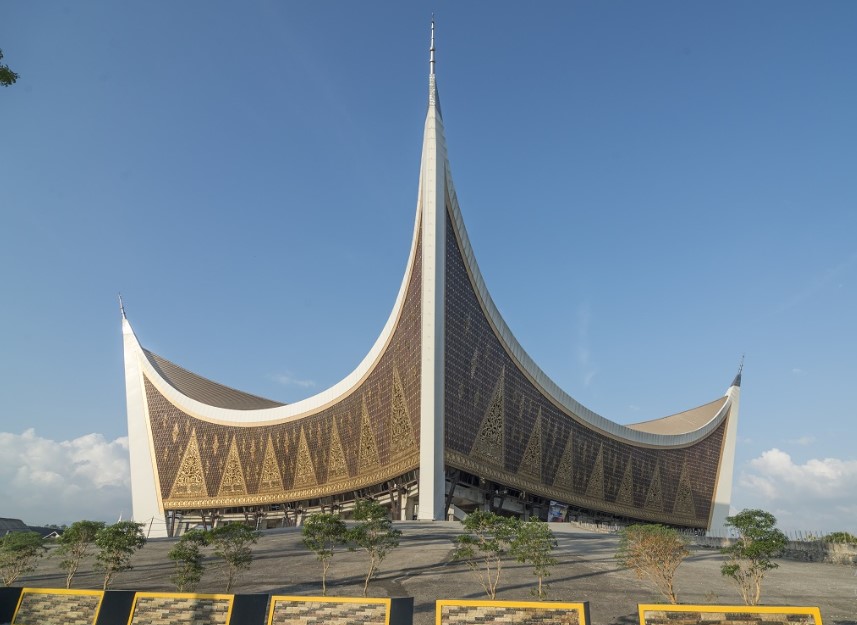 West Sumatera has become a popular tourist destination recently. Domestic and international visitors come to this province each year, witnessing its pristine nature and beautiful culture preserved by the indigenous. Padang is the largest city in West Sumatera, at the same time the capital city of the province. There are many interesting places in Padang Indonesia that you shouldn't miss.
While some people know Padang for its traditional food, there are many hidden gems that you can discover around the city. Whether you are fond of beach or want to challenge your adrenaline with a little adventure in a lush jungle, you name it. Not to mention the unforgettable experience of learning about local culture that can't be found in any other place else.
8 Interesting Places in Padang Indonesia You Should Visit
Traveling to Padang could be the best decision that you make for the upcoming summer holiday. But before flying to this city, you should prepare the itinerary. There are so many places to include in your itinerary but you don't have much time. For this reason, you need to pick the best and the most interesting places to visit in Padang. Check out 8 recommended places below!
1. Air Manis Beach
Air Manis means sweet water in Bahasa. Among local people, Air Manis beach is very popular as it has a stone statue of Malin Kundang, a child who was cursed by his mother. The stone statue becomes the main attraction aside from the scenic view of the beach.
The statue of Malin Kundang itself resembles a person who prostrates, in which local people believe that Malin Kundang wanted to apologize to his mother but it was too late. Air Manis beach is situated around 7 miles from Padang. The tourists can enjoy its mesmerizing beauty and tranquil atmosphere, making it a perfect destination to escape.
2. Miniature of Makkah, One of Interesting Places in Padang Indonesia
Padang offers a wide array of attractions that range from historical, natural, to religious attraction. If you are a Moslem, you may be interested to visit the stunning miniature of Makkah. Located in Lubuk Minturun, Padang, you can find a mosque that resembles the city of Makkah. Aside from being a worshipping place, the mosque is used for manasik, a rite and ceremonies performed during Islamic pilgrims.
In this area, you can also find a bridge with three monuments that represent the place to throw stones (jumroh). A miniature of the popular Shofa and Marwah hills are also there.
3. Siti Nurbaya Bridge
If you want to take a stroll at night, you can head for Siti Nurbaya bridge. The bridge borrows the name of Indonesia's famous novel character, Siti Nurbaya who is the Indonesia version of Juliet. It is not clear why local people name the bridge with that name but it is clear enough why the bridge becomes a favorite destination.
Siti Nurbaya bridge looks amazing at night, with lights and natural view of the ocean. You can do some sightseeing or enjoying street food from local vendors. Around the bridge, there are plenty of bunkers and cannon remnants that give a different feeling.
4. Interesting Adityawarman Museum in Padang Indonesia
If you want to learn more about the culture of Padang, Adityawarman Museum is the best place to go. The state museum located in Jl. Diponegoro 10 displays a wide array of ethnographic collections, allowing you to see this city from the other perspective. You can also get to know more about the culture of Mentawai and Minangkabau.
The building of Adityawarman Museum uses the traditional architecture of Rumah Gadang. Due to horrible earthquake several years ago, no less than 80 percent of its collection was damaged.
5. Nirwana Beach
Nirwana Beach is the best place to spend your quality time with the kids. Also known as Taman Nirwana beach, this tourism destination offers a children playground so that your kids can play safely. Located in Jl. Padang-Painan, Nirwana beach receives many visitors especially during holiday or weekend.
Whether you need a different experience, you can rent a boat and head for Sikuai Island. Instead of departing from Nirwana beach, you will need to depart from the other beach.
6. Pamutusan Island
Pamutusan Island is another heaven on Earth that you can find in Padang. Situated in Bungus Teluk Kabung, which is 38 km away of Padang, this destination allows you to do snorkeling and enjoy mesmerizing underwater view. If you are done with snorkeling, hike to the hill and catch the best picture from the hilltop.
7. Grand Mosque of West Sumatera
Grand Mosque of West Sumatera as the largest mosque in West Sumatera is another favorite destination in Padang. You can adore the magnificence of its architecture that combines local wisdom and Islamic style. The capacity of this mosque is 20,000 people, which makes it the second largest mosque throughout Sumatera Island.
The three-floor mosque was designed by Rizal Muslimin, the local architect who won the competition of mosque design. The first prayer was held in 2014. Until today, the grand mosque becomes a favorite destination especially among Moslem visitors.
8. Pasir Jambak Beach
If you want to visit a beautiful beach that is not far from the city of Padang, Pasir Jambak beach is the one to go. The white sand beach with blue water is located around 17 km away from Padang. You can rent a motorbike or find a taxi to reach the beach.
Pasir Jambak beach becomes a favorite among local visitors. There are many things to do at the beach, such as swimming, sunbathing, or renting a boat. The facilities are quite complete as you can find ample parking lot, toilet, restaurant, and gazebo. If you want to stay the night, lodgings and hotels are also available nearby the beach.
There are many interesting places in Padang Indonesia. You can take a night stroll to Siti Nurbaya bridge or challenge your adrenaline by surfing in Mentawai Islands. Padang as a large city in West Sumatera offers excitement and a variety of attractions that are worth your visit. Now that you know where to go, arrange your itinerary and book a flight to Padang for the next summer holiday.
Bukittinggi Indonesia: The best Destination for Your Vacation