Lake Maninjau: Top Things to Make Your Visit Memorable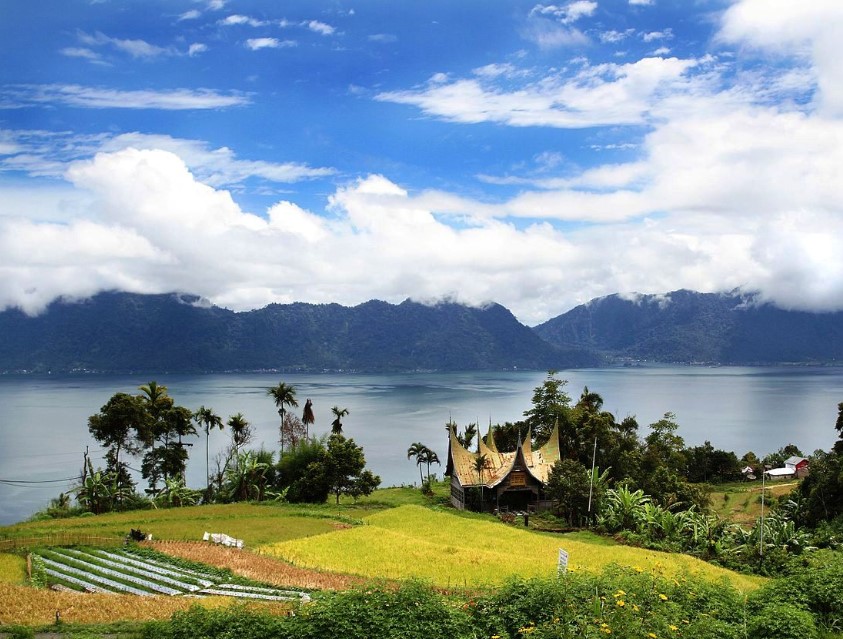 Are you going to visit Indonesia for the upcoming holiday? Maybe Bali, Lombok, and Jakarta are too common. But, you can head for West Sumatera to see the other side of Indonesia. A lot of tourist destinations are scattering throughout the province. Each of it offers distinct attractions. One of them is Lake Maninjau.
Among many tourism spots in West Sumatera, Lake Maninjau or Danau Maninjau is worth your visit. Located in Agam District, this popular lake has the best natural scenery after Lake Toba. It makes no surprise that Maninjau receives thousands of visits from both domestic and foreign visitors.
Besides providing natural attractions, there are a number of activities that you can do in and round the lake. Let's get to know more about this lake!
How to Get to Lake Maninjau
The lake is pretty easy to reach. Rent a motorbike in Bukittinggi if you need additional adventures. But if you want to take public transporation, find a local van or angkot to Aur Kuning bus station. From the bus station, take yellow Harmoni minivan that directly heads for the lake. The trip takes about an hour but it depends on how long the van waits for passengers.
Top Things to Do While Visiting Lake Maninjau
As with any other places in Indonesia, Danau Maninjau enables you to do a lot of fun activities. Spending time in and around the lake brings more excitement, giving you memorable experience when visiting this tropical country. Here are top things to do when you visit Danau Maninjau:
1. Feel adrenaline spike in Kelok 44
Before reaching the lake, you will pass a long and winding road. The road is known as Kelok 44, which is taken from the number of turns it has. The 8 km long road has 44 turns which can challenge your adrenaline, especially when you are riding a motorbike. Unless you have an excellent riding skill, it is advised to take public transportation for safety reason.
Kelok 44 has its own attractiveness. Whenever you pass the road, there will be many tourists who stop and fly their drone to see the mesmerizing landscape of Kelok 44 from bird's eye view. In this area, you will find many rest areas to stop and enjoy the natural beauty on its surrounding.
2. Visit Muko-Muko Park in Lake Maninjau
Muko-Muko is a wonderful park that you can find on the shore of the lake. You can relax and enjoy the situation by the lake. Find and taste local food as there are vendors and food stalls that offer a wide array of local food. The most popular one is Rinuak, a traditional food made of local fish. Local people say that you have never visited Maninjau before eating Rinuak.
3. Rent a boat in Lake Maninjau
Take a closer look to Danau Maninjau by renting a boat at affordable price. The boat will take you around the lake, offering a different perspective to enjoy the scenery. You will be able to see the surrounding mountains as well as the clear water that gives you relaxing sensation. The best time to rent a boat is in the afternoon as you can witness the crimson sky just before sunset.
4. Visit Puncak Lawang
After spending your time in Danau Maninjau, now you can head for Puncak Lawang. This is another well-known destination that you can find around the lake.
Puncak Lawang is a peak that offers breathtaking view of the lake and surrounding hills. Amazingly, you can also enjoy paragliding from the peak. If you don't have any flying skill, there will be an instructor who will help and accompany you while flying around.
5. Visit Sakura Hill
Puncak Lawang can be so crowded during holiday. If you need a quieter place, Sakura Hill can be the best alternative. The hill presents you panoramic scenery of the lake and its surroundings. More importantly, it receives fewer visitors that makes it a good place to escape. To catch the best view, visit the hill in the afternoon. You will be able to witness the wonderful scenery of sunset from Sakura Hill.
6. Photo hunt
If you want to perpetuate the scenic view of Danau Maninjau, grab your camera and unleash your photography soul. The combination of clear water lake and lush, verdant hills create fabulous objects to catch with your camera. Whether you want to take pictures in the morning, at noon, or in the afternoon, the results will be amazing. Be sure to find the right angle for the best pictures.
7. Go fishing
Fishing is one of popular activities to do in Danau Maninjau. Enjoy the time sitting by the lake while waiting for the fish to bite your bait. You will find many local people bring their fishing rods, throw their bait, and go home with lots of fish in a bucket. This will give you amazing experience when visiting Danau Maninjau, West Sumatera.
8. Meet local people
There is none other way to know the local wisdom of a certain place than meeting and blending with the local people. If you are interested to the culture and local wisdom of the indigenous, you can meet and have a conversation with them.
You will find that local people are warm, friendly, and welcoming though they have difficulties in speaking English. But surely, it gives you unforgettable experience to bring home.
9. Enjoy durian
People of West Sumatera mostly love durian. The smelly fruit that comes with thorny skin may not be your favorite but tasting the fresh one can make your holiday more memorable. You will find piles of fresh durian with various sizes, most of which are available at affordable price. If you don't know how to pick the good one, ask the vendor to pick and open one for you.
Lake Maninjau, or also known as Danau Maninjau is a popular tourism spot that offers a lot of attractions. There are a number of things to do in and around the lake. Simply stroll around the lake and appreciate its natural beauty or hike to surrounding hills to catch the best view. Now prepare your itinerary and make sure Danau Maninjau is on the list.