Lake Singkarak: Place to Have Wonderful Vacation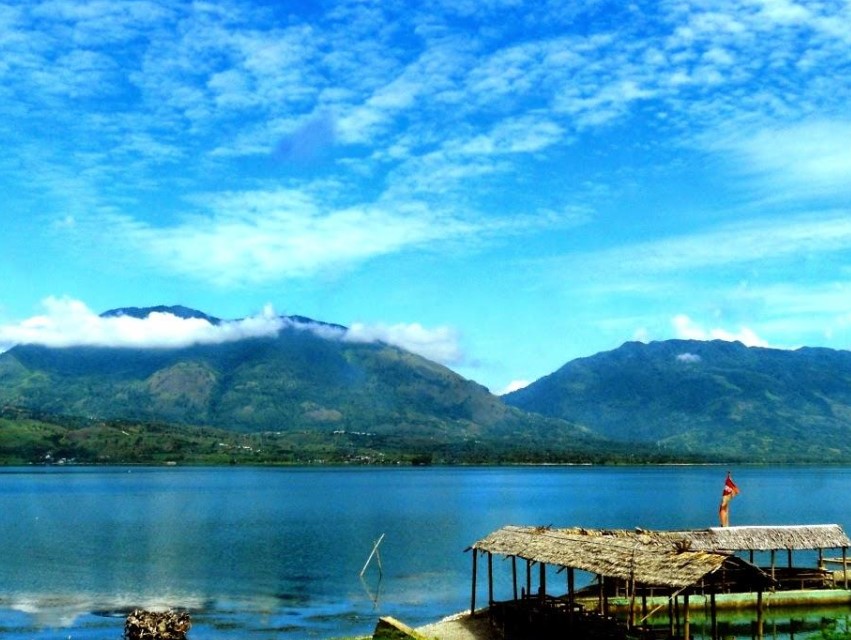 Are you arranging a visit to West Sumatera? When it comes to tourism spots, this province offers a lot of options to explore ranging from the pristine islands in Mentawai to beautiful Lake Maninjau with its clear water. But there is another natural attraction that makes your visit to West Sumatera worthier. Known as Lake Singkarak or Danau Singkarak, this natural lake is worth your thought.
Located in the border of two regencies of Tanah Datar and Solok, this natural lake is approximately 7 km wide and 21 km long. The area of this lake offers scenic view, combining clear water and verdant hills on the other side. The lake is also known as the natural outlet of Ombilin River. Danau Singkarak is also home to bilih fish, the endemic fish that can only be found in Lake Maninjau and Singkarak.
Top Things to Do in Lake Singkarak
When you are having a trip to West Sumatera, Danau Singkarak is a destination you shouldn't miss. There are plenty of attractions to make your visit more memorable. Aside from enjoying the spectacular natural beauty of the lake and its surrounding, you can do many other activities to spend the days. Check out the following list of top things to do in Danau Singkarak!
1. Witness panoramic view of the lake
Danau Singkarak is one of the best lakes in Indonesia. Though its name is not as popular as Lake Toba, Singkarak combines the beauty of clear water area and verdant hills. Spending time to appreciate this natural creation is the first thing you want to do. Take a deep breath, enjoy the fresh air and embrace the tranquility.
The fact that Lake Singkarak is located approximately 300m above sea level, it has cool and pleasant weather. You can take a stroll by the lake and feel the exotic look.
2. Visit Gagoan Peak of Lake Singkarak
As mentioned, Danau Singkarak is surrounded by lush hills that pamper your eyesight. Interestingly, you can hike to one of the hills and catch a breathtaking view of Danau Singkarak and its surroundings from above. Visitors can easily reach Gagoan Peak as it has easy access to see the lake from the other perspective.
To reach this peak, you need to walk through small villages and hike. Your effort will be paid off once you reach the peak. You will be able to see the amazing view of Singkarak, surrounding villages and hills. This mesmerizing landscape is just worth your effort.
3. Visit Thailand Peak
Thailand Peak is a new spot near Lake Singkarak. Located in Kampung Pulau, this is an amazing place that gives you a different perspective to enjoy the lake. It offers you a scenic view of lush hills that surround Lake Singkarak and road that borders the lake. Though it is not clear why local people call it Thailand Peak, the new spot successfully attracts many visitors each day.
The best time to visit Thailand Peak is at night. You can see the lights that blink beautifully as you overlook. If you are an avid selfie lover, Thailand Peak is worth visiting. You can take selfie photos with amazing background of Lake Singkarak, blue sky, and verdant hills
4. Track to Sarasah Batimpo Waterfall
Finding waterfalls is pretty easy in West Sumatera. There are plenty of choices when it comes to waterfalls, one of which is Sarasah Batimpo. This waterfall is located in Laing village and is popular among visitors. Sarasah Batimpo is renowned for its cool water and tranquil atmosphere on its surroundings. It makes no surprise that the waterfall is often visited by domestic and international tourists.
Despite the track to reach this waterfall is rather challenging, its hidden beauty is worth your effort. You can enjoy showering or swimming around the waterfall and refresh your body. When you are heading for this waterfall, bring your own meals as food vendors are not available there.
5. Stop by Bukik Cinangkiak
Bukik Cinangkiak is another new destination that you shouldn't miss when you are visiting Lake Singkarak. If you want to enjoy the lake in a different point of view, Bukik Cinangkiak could be the best place to visit. Located in Koto Singkarak district, Bukik Cinangkiak is usually crowded by youngsters who hunt for beautiful photos.
Once you hike to the peak, you will be able to witness the amazing verdant hills that surround Lake Singkarak. You can also find Instagramable spots to feed your social network
6. Go fishing
Another top thing to do in Danau Singkarak is fishing. You will find local people use their fishing rods and patiently wait for the unlucky fish to bite the bait. If you love fishing, this activity should not be missed. You can find a variety of fish but the most popular one is ikan bilih that is endemic to the lake.
What if you don't bring the fishing rod? There is nothing to worry about! You can rent a fishing rod from nearby vendors and enjoy your time appreciating the beauty of its landscape while waiting for the fish.
7. Taste local food
West Sumatera has a traditional food that becomes more and more popular. Rinuak is a special food made of ikan bilih which can only be found in Lake Singkarak and Lake Maninjau. But you can easily find vendors who sell the traditional food. Once you taste it, you will fall in love with its yummy and exotic taste.
8. Swimming
If you would like to jump off the water, go for it. Danau Singkarak is pretty safe, as long as you know how to swim the right way. If you cannot swim, renting an inflatable tire keeps your body on the surface. So, you can do this activity with your friends or family members.
All in all, Danau Singkarak which is located in West Sumatera is worth your visit. There are too many good things to give you memorable holiday experience, ranging from witnessing the beautiful view to challenging your adrenaline by taking a raft or hiking to the hills. No matter which activity you choose, be sure to enlist Danau Singkarak on your list.