Mentawai Islands: Things to Do and How to Get There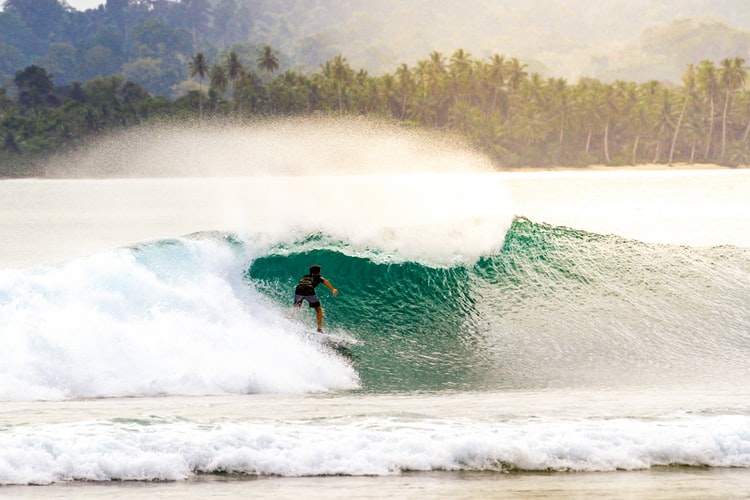 In far side of Sumatera Island, specifically in West Sumatera, there is a group of islands renowned among surfers. Being known as Mentawai Islands, this heaven on Earth is endowed with mesmerizing natural beauty. It also offers unique culture. Since decades ago, Mentawai has become a popular tourist destination. Particularly for surfers who need to challenge their adrenaline, Mentawai is very well-known.
The locality is inhabited by Mentawai people. It is a traditional tribe that preserves and upholds their ancestor's culture. You will see the local people covered in tattoos and loincloth. It will remind you of the shaman in Apocalypse movie. Are you interested to visit Mentawai and feel the sensation of conquering its big wave? Let's get to know more about things to do. Read more for knowing how to get to West Sumatera's Mentawai.
Things to Do in Mentawai Islands
Before booking a flight to Padang and rent a boat to Mentawai, you should know what to do in the islands. It might be a notorious surfing place with fierce waves that will give you an adrenaline spike. But, there are many other things that you can do around Mentawai. Even if you are not a professional surfer, you can enjoy Mentawai at its most.
So, prepare your note and get ready to jot down the list. Here are top things that you can do in Mentawai, West Sumatera.
1. Surfing in Mentawai Islands
Surfing is undoubtedly the main attractions, at the same time the top activity to do in Mentawai. Thousands of surfers visit the cluster of islands only to challenge their surfing skills. There are popular and favorite surfing spots such as Beng-beng, Pitstop, Nipussi, and E'bay. They typically have big waves that wait to be conquered.
However, Mentawai Islands are really not a great choice for beginners. The fierce waves are considered too dangerous for beginners. For this reason, you might need to think twice before jumping to the beach for surfing.
2. Fishing
Fishing is another fun activity to do in Mentawai. Many tourists spend their time to relax while waiting for the fish to bite the bait. But if you need a different fishing experience, Mentawai has a challenge for you. While rod fishing is too common. You can try spear fishing which is a popular fishing method in the locality. You will need to use a spear gun and make yourself a real hunter in the wildlife.
Mentawai is home to a variety of fish species. You can head for the shallow reefs which are known as the best place to go fishing. There, you will find a sizable amount of fish that tempts you to catch them. Whether you choose rod fishing or spear fishing, both give you enjoyable moment.
3. Snorkeling
This is a great thing to do whenever you visit Mentawai. Snorkeling is much safer than surfing, thus you can enjoy the time without putting yourself at risk. The cluster of islands have a wonderful underwater view. It provides you with the best snorkeling experience. The clear visibility is excellent, especially when the season is just right.
On the islands, you will find many guesthouses or motels. They also provide hotels that rent out snorkeling equipment. You can rent from them at affordable price. If you are not that good at snorkeling, you may need to hire an instructor. The professional instructor will make sure your snorkeling session goes perfectly without risk.
4. Trekking and hiking
If you are an avid hiker, Mentawai provides you with adventurous trekking and hiking experience. It can be the best activity to do. Especially, if you prefer to stay on land rather than jumping off the water. You can find a variety of treks that suit your ability level.
Mentawai offers a guided tour that allows you to explore the islands. It commonly lasts for a full day. Or else, you can also take an independent hike for more adventures. Siberut National Park is among the most popular trekking places in Mentawai.
5. Watching Shaman traditional ceremony
As previously mentioned, Mentawai people preserve their ancestor's culture. If you are lucky, you can watch Shaman traditional ceremony performed by the indigenous. You can call it Sikerei tribe. Some hotels and guesthouses provides information about traditional ceremonies. They also have performances held by the local people.
Firstly, you need to explore the deeper side of Mentawai. One thing you can do is visit the traditional house of Mentawai people. You will be able to find the local people with tattoos and loincloth. They are very friendly, warm, and welcoming to the guests. Getting closer to them give you unforgettable experience. The experience, of course, cannot be found in any other place else.
6. Visiting surrounding Mentawai islands
Mentawai consists of several islands including Siberut Island, Sipora Island, and Pagai Island. You can visit those islands to perfect your journey. Each island comes with distinct attractions. For example, Siberut Island known as the biggest island has the most of the population. You can witness the tropical rainforest in Siberut National Park. You can also explore the flora and fauna of this island.
Meanwhile, Sipora Island is known as the most developed island among all. You can find local government offices and modern houses in this island. But if you want to explore and satisfy your adventurous soul, visiting Pagai Island is what you need to do. This is the furthest island and it hardly receives a visit from the tourists.
How to Get to Mentawai Islands
Getting to Mentawai is pretty easy. Take a flight from Jakarta, Bali, or even Kuala Lumpur to Padang, West Sumatera. There is a variety of international and domestic airlines that provide flight services to this destination.
Once you are in Padang, you need to get a fast boat to Mentawai. A fast ferry is also available every Saturday, Tuesday, and Thursday. The boat or ferry will take you directly to Mentawai and you are ready for the adventure.
Now you know the excitement to enjoy in Mentawai. So, it's time to arrange your flight and itinerary to the cluster of islands. West Sumatera's Mentawai is the best place to visit if you are enough with Bali or Jakarta. Adventure awaits!