Travel to Padang Indonesia: Unbelievable Reasons You Should Do!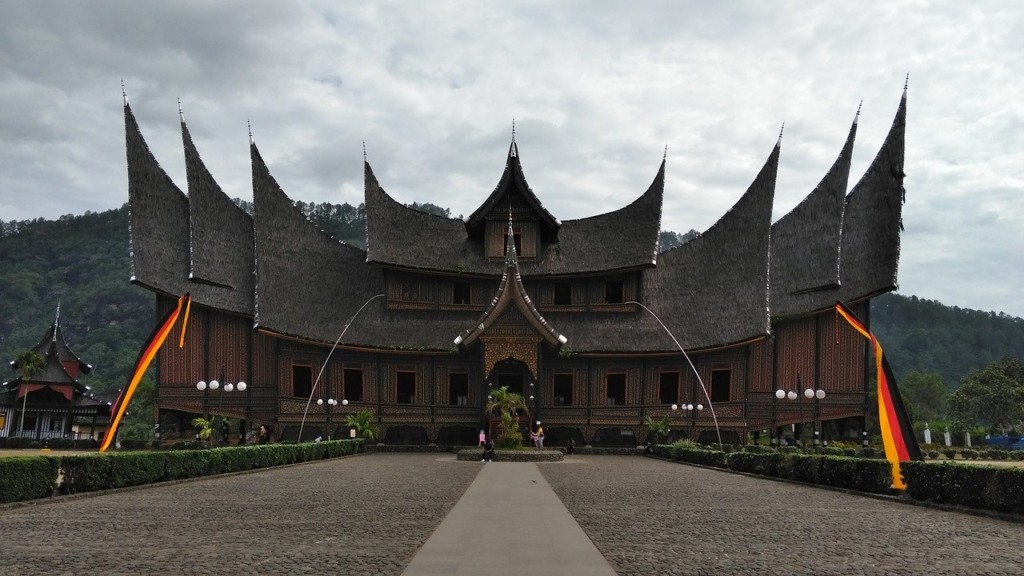 Indonesia has been a renowned archipelagic state that stretches from Sabang to Merauke. While Bali becomes one of its popular darlings. There are many other hidden jewels you can find in this country. Far side of Indonesia's Sumatera Island, there is a large city called Padang that is worth your thought. Travel to Padang Indonesia offers excitement that you cannot find in any other place else.
Padang is the capital city of West Sumatera province. Located on the western coast of Sumatera, Padang is the transit point if you want to visit Mentawai islands. Though it is not the best city, Padang has its own attractions that will make you fall in love with it. Ranging from scenic view to beautiful culture, Padang is worth your visit.
Reasons to Travel to Padang Indonesia
Padang could be the best destination to see Indonesia from a different perspective. While Jakarta as a metropolitan city lets you see Indonesia's extravagant life and crowd, Padang is more humble with everything it has. Here are unbelievable reasons why you need to arrange a trip to Indonesia's Padang!
1. Enjoy paddy fields
Indonesia is known as an agricultural country and rice becomes one of its main productions. It is easy to find paddy fields in many places in Indonesia, including Bali. But a walk through paddy fields in Padang will give you a totally different experience.
Not only can you walk through the field, but you can also mingle with local farmers. You can witness how they cultivate the land and grow paddy with their semi-traditional method. If you are lucky, you can see and join them to plant the paddy or harvest the crops. This is surely an amazing experience that comes once in a lifetime.
2. Travel to Padang Indonesia and Escape the Waterfall
If you want to get closer to nature, visiting a nearby waterfall is the best decision. Padang has several options when it comes to waterfalls, such as Gadih Ranti waterfall and Lubuk Bulan waterfall. You can feel the pristine nature, away from the city crowd. The quietness even allows you to listen to the whisper of Mother Nature.
Padang's waterfalls are typically hidden. So, you have to track for minutes or hours before enjoying the freshness of water and air. But your effort will be paid off after seeing the beautiful waterfalls and its surroundings. Cold water can energize your body after a long walk.
3. Walk on a root bridge
This may remind you of some adventure movies on TV. Walking on a root bridge will give you an adrenaline spike you always crave for. You can feel how challenging it is to walk on a bridge, naturally engineered by Mother Nature. There is no safety ropes, no handles, only you and your balance skill.
The root bridge is situated over Batang Bayang river. It is actually built by a teacher who strung the roots of banyan trees around the wooden bridge. Until today, local people still use the bridge to cross the river. This is an unbelievable reason why you should travel to Padang Indonesia.
4. Travel to Traditional Market in Padang Indonesia
Traditional market is the best destination to learn about the indigenous' real life. You can mingle with local people, see what they love to have in the market, and share smiles with them. Indonesian people are friendly, warm, and welcoming although they may stare at you for a quite long time.
Wet market in Padang is not so different with markets in any other places in Indonesia. They sell staple foods, vegetables, and fruits, all of which are fresh. Interestingly, you can also buy food from local sellers, surely with rupiah money.
5. Stop by Adityawarman Museum
Minangkabaunese is the indigenous tribe that inhabits West Sumatera, including Padang. Amidst the exposure of modernization, they preserve and uphold their culture. If you want to learn more about Minang culture, you may stop by Adityawarman Museum.
In this museum, you can see Rumah Gadang, the traditional house of West Sumatera. Rumah Gadang has some characteristics such as bull-horned rooftops. It makes the building is different with any other houses in Indonesia. You can also find traditional clothing, artifacts, and accessories used by the local people. After visiting the museum, you will be able to see Padang in a different way.
6. Amazed by Pasumpahan Island
Padang is endowed with beautiful island which local people name it Pasumpahan Island. Taking a boat from the main island, you can reach Pasumpahan Island within minutes. The beauty of view you will see is so mesmerizing because of white sand beaches and crystal clear water. You can also take one-day tour around the island to figure out its hidden gems.
Most tourists love to swim and climb up the hill. From there, you will be able to catch a scenic view of the surrounding area. Besides, you can see the gradients of clear water, indicating the depth changes. Overall, Pasumpahan Island is a must-visit destination when you are traveling to Padang.
7. Get away to Pagang Island
Pagang Island is another destination with picturesque scenery in Padang. Also known as Pulau Pagang, this is a perfect place to get away from city crowd. You can enjoy the pristine beach and clear water that tempts you to jump off the boat. Thankfully, Pagang Island does not receive too many tourists that you can feel the tranquility.
Pagang Island offers beautiful landscape to relax. But if you decide to visit this island, be sure to bring your own lunch. You cannot find any restaurants or local vendors in this island, which means you are totally isolated from human civilization. It makes you feel like spending time in a private beach.
Indonesia's Padang is the largest city in West Sumatera. You can find and do a lot of things around the city, ranging from witnessing the natural beauty as well as learning about local wisdom and culture. If you are looking for a place that will give you a complete package, Padang is a great alternative. Book a flight from Bali, Jakarta, or Kuala Lumpur to Minangkabau International Airport and you are ready for adventure!